PLASTIC RECYCLING | PURCHASE, SALE & ADVICE
Quality and international network.
Environmentally friendly and resource-saving, plastic recycling is the future worldwide.
In the name of climate protection and sustainability, we are therefore committed to the processing
and recycling of plastics - through purchase, sale and advice on all aspects of plastic recycling.
We have specialized in PET plastics in particular – including PET bottles, PET flakes, PET regrind, PET granules and R-PET.
As a reliable partner to industry and commerce, we have been active in plastics recycling since 2019. We have more than 30 years of expertise in this area.
An international partner network and large storage capacities enable us to quickly procure PET goods and all plastics for you at any time - flexibly, economically and on time.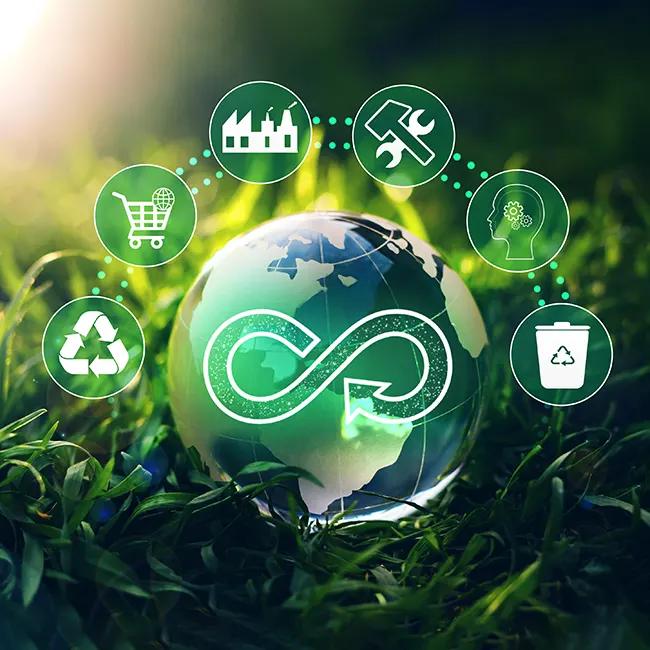 What drives us? Quality.
Not just in terms of sustainability. The largest selection of our suppliers, the thorough testing of the PET plastics in a highly qualified laboratory and our many years of experience are a good basis for this.